Contact Person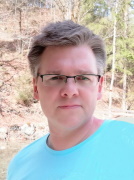 Ing. Philipp Caha
Owner / Technic
+43 680 2080455
p.caha

dc.at
Embedded-PC with Power over Ethernet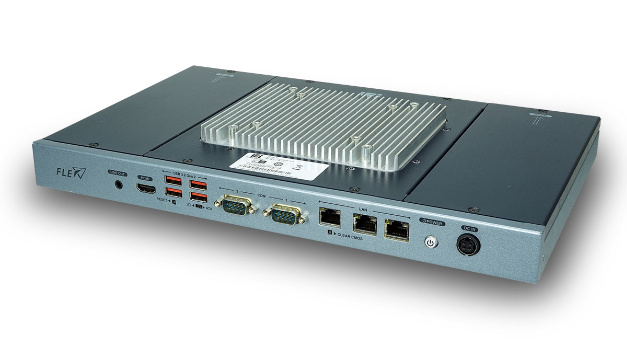 With the »Flex series«, ICP Germany is bringing a new embedded PC onto the market. It can be combined with a display. Its triple GbE LAN function with Power over Ethernet is particularly interesting for industry.

With the Flex series, ICP Germany brings a modular industrial PC series onto the embedded market. The embedded system can be combined as required with an optional display. With the Embedded PC »Flex-BX100«, the selection has been expanded to include a passively cooled variant. It supports the eighth generation of Intel's core processors. You can choose from a high-performance variant with the Core i5-8365UE, a quad-core processor with a maximum clock frequency of 4.1 GHz, and a cheaper variant with the Celeron-4305UE, a dual-core processor with a clock frequency of 2.0 GHz.

The two DDR4 SO-DIMM sockets support up to 32 GB of RAM with a clock frequency of up to 2400 MHz, with 4 GB of memory already installed as standard. Intel's ninth generation HD graphics unit supports HD in 4K and offers both an HDMI connection for all common displays and LVDS for connection to the Flex-Display-Kit series.

The embedded system offers Triple GbE LAN, two of which are available with the optional PoE PD module. There are also four second generation USB 3.2 interfaces with 10 Gbps, an RS-232/422/485 and an RS-232 interface for connecting peripheral devices. In addition, the Flex-BX100 offers a 2.5 inch SATA drive bay, an M.2 2230 A-Key socket with PCIe x1 and USB signal and an M.2 2280 M-Key socket with PCIe 3.0 x4 Signal for NVMe modules. The metal housing is 357 x 222 x 44 mm and designed for an operating temperature range of -10 to +60 ° C. At the customer's request, ICP Germany delivers the embedded PC pre-equipped with suitable industrial work and mass storage devices. Compatible displays are available from 15 to 24 inches.


Source: WEKA Fachmedien Newsdesk, ts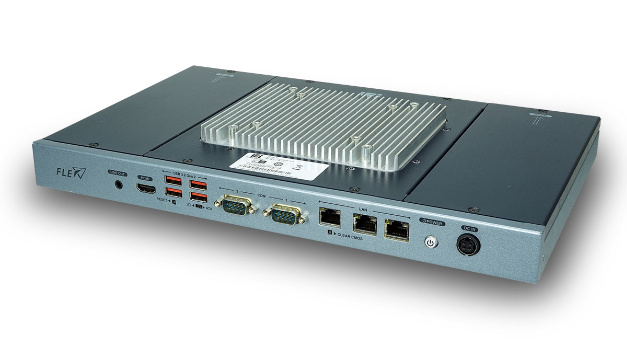 #Market
14.04.2021
Embedded-PC with Power over Ethernet
With the »Flex series«, ICP Germany is bringing a new embedded PC onto the market. It can be combined with a display. Its triple GbE LAN function with Power over Ethernet is particularly interesting for industry.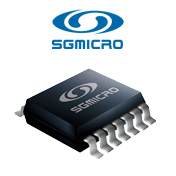 #Hardware
16.04.2021
High quality operational amplifier challenges from SGMicro for all applications
With the operational amplifiers from SGMicro, we are now offering you interesting, high-quality and attractively priced alternatives to operational amplifiers from other well-known OpAmp manufacturers for all applications.